Treat your tired feet with the EMS Foot Massager. It uses acupressure and electronic pulses to provide relief to your feet and beyond. Enjoy relaxation anytime, anywhere, and prioritize safety with this innovative device.
Pamper Your Feet with the EMS Foot Massager
Say goodbye to stressed and tired feet with our meticulously designed EMS Foot Massager. It's a must-have for individuals who spend long hours sitting or standing due to work commitments. Whether you're a store cashier or a corporate professional in high heels, this unique device offers daily comfort for exhausted legs and feet. Experience the soothing effects of electrical muscle stimulation, a revitalizing method that promotes blood circulation and relieves muscle tension in your feet, no matter your position.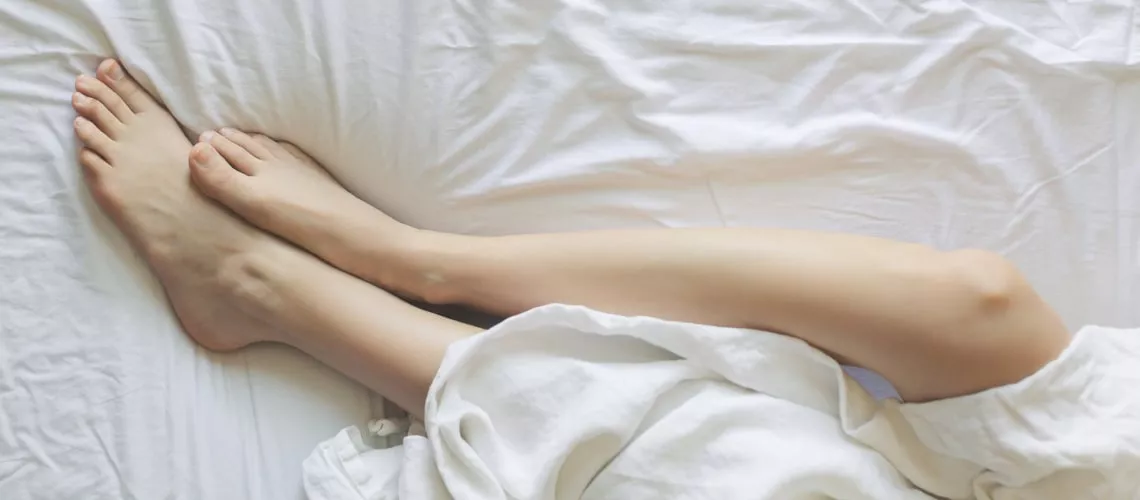 Discover the Magic of Acupressure
Our EMS Foot Massager utilizes advanced acupressure technology to identify acupuncture points on your feet. It then emits electronic pulses that replicate the sensations of manual massage techniques like tapping, kneading, and stroking. This unique approach provides comprehensive relief not only for your feet but also extends to your ankles, Achilles tendons, and calf muscles. The foot mat's conductive padding ensures the delivery of these acupressure benefits, allowing you to unwind after a long day.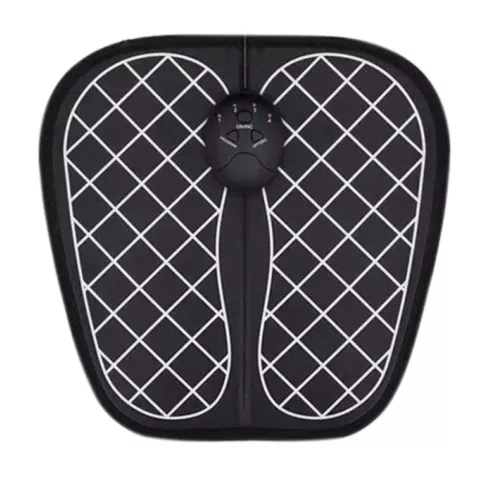 Experience Luxurious Comfort
Crafted from soft and flexible polyurethane, our foot mat offers exceptional durability and a luxurious feel. This foldable and portable mat is incredibly convenient, making it easy to carry and store as needed.
Relaxation Made Easy in Two Simple Steps
Place the controller on the mat and ensure your feet are completely resting on the mat for approximately six seconds.
To activate the mat's control unit, simply press the power on/off button. From the controller, select your preferred mode, sit back, and relax! The treatment cycle lasts for 20 minutes and automatically shuts off once the selected mode is complete.
Instant Relief Anytime, Anywhere
Indulge in a soothing foot massage wherever you are – whether you're lounging on the couch watching TV, working at your desk, or standing to enjoy a beautiful sunset. The EMS Foot Massager is your convenient companion for accessible relaxation. It is recommended for daily use, with one treatment cycle per day.
Prioritizing Safety
While this foot massager is highly effective, it may not be suitable for certain individuals. Those with heart disease, pregnant women, women who suspect they may be pregnant, and individuals who have recently undergone surgery SHOULD NOT use this massager. It's crucial to consult a healthcare professional for guidance on the safe use of EMS devices.
Specification:
Foot Massager
12 reviews for
Foot Massager
Only logged in customers who have purchased this product may leave a review.
Quick Guide to Our Shipping
Step-by-Step to Your Doorstep:
Order Placed: Your order is swiftly sent to our California Fulfillment Center.
Packing & Checking: Items are carefully packed and undergo a meticulous final check.
Shipped via USPS: Renowned for their reliable and prompt service.
Delivered: Anticipate its arrival within 1-3 business days (excluding weekends and holidays).
We'll keep you in the loop with email updates at each stage!
Transparent Shipping Charges
Visible Costs: Shipping charges are displayed on product, cart, and checkout pages.

Note: We currently only ship within the United States. International shopper? Reach out to our Helpdesk for assistance!

Your Order's Journey

Order Confirmation: An email alert once your order is packed.
Shipping Confirmation: An update when it's handed to USPS.
In-Transit and Arrival Alerts: Emails to update you as your order makes its way to you.

Check Your Order's Status

On Our Website: Navigate to "My Account" > "Orders" for all details.
USPS Tracking: Use the provided tracking number on the USPS website.

Can't locate your package? Check with USPS or get in touch with our Helpdesk!

Note:

During high-demand periods, delivery times may slightly extend. Read Full Shipping Policy
Easy Refunds and Returns at MartX.us
30-Day Money Back Guarantee
Hassle-Free Returns: Not satisfied? Return products within 30 days of receipt.
Refund: Applicable for damaged/mismatched items (with photo evidence), customer remorse and for orders not received within 3 business days.
Secure Shopping, Secure Returns
Safe and Simple: Navigate returns easily with clear policies and dedicated support.
Customer Support: Our team is here to assist you through every step of your shopping journey.
Return Shipping Made Easy
We Cover Costs: For damaged or mismatched products, we bear the return shipping cost.
You Cover Costs: For customer remorse or errors, return shipping is your responsibility.
How to Return?
Initiate: Use our easy online forms for registered and guest users alike.
Detail the Issue: Provide photos and detailed descriptions.
Ship Back: Use our prepaid label or your own, depending on the situation.
Receive Your Refund or Exchange: Processed upon receiving the returned item.
Read Our Full Refund Policy for more details.
Buy with Confidence
Our Business Model
Unlock endless variety and enjoy prices that delight with our streamlined dropshipping approach. We cut out the middlemen and slash storage and transport costs to ensure you receive first-rate products without breaking the bank. Benefit from our partnership with a leading supplier, dedicated to upholding superior quality and ensuring punctual deliveries for every order.
Dedicated Support Team
When you shop at MartX.us, you're not alone. Our dedicated support team, is always ready to assist you promptly with any questions or assistance you may need.
30-Day Money Back Guarantee
We proudly offer a 30-day money-back guarantee with every order. If you're not completely satisfied, we're here to make it right.
Secure Shopping Environment
Shop with confidence, knowing that we provide a secure environment using the world's most trusted and popular payment methods. Your data is safe with us.