Description
Elevate Your Game
Take your love for ping pong wherever you roam with our Portable Table Tennis Combo. This compact set includes everything you need for an impromptu ping pong match, ensuring fun times on the go.
Simplify Your Setup
Say goodbye to the hassle of lugging around a full-sized ping pong net. Our retractable Portable Table Tennis Net is lightweight and tangle-free, making setup a breeze. Weighing in at just one pound, you can easily attach it to any table edge and get your game on in seconds.
Quality Equipment, Maximum Fun
Our Racket & Balls Set includes two high-quality wooden rackets and three bright orange plastic ping-pong balls. Crafted for performance, these rackets feature smooth wood and performance-grade rubber. Get ready for hours of exciting gameplay with gear that's built to impress.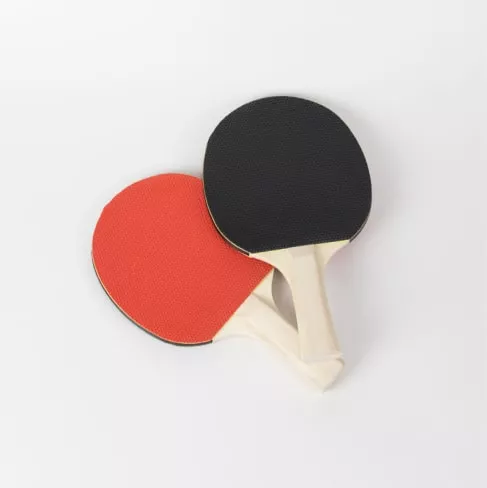 Fun for the Whole Family
Step away from screens and embrace real-world fun with our Portable Table Tennis Combo. Gather friends and family for a thrilling game of ping pong that's perfect for physical exercise and endless enjoyment. The sturdy Portable Table Tennis Net clips effortlessly onto most tables, and the Racket & Balls Set provides everything you need for a spirited match. From beach days to backyard barbecues, this compact combo guarantees a good time for all.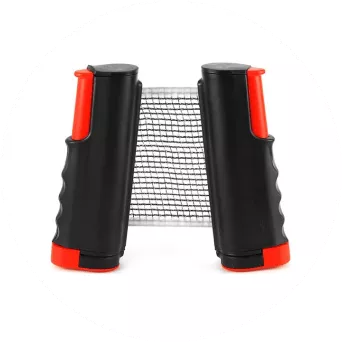 Perfect Gift Choice
Looking for the ideal birthday or holiday gift? Your search ends here. The Portable Table Tennis Combo is a fantastic present for teens, college students, and sports enthusiasts of all ages, offering endless entertainment and a healthy dose of exercise.