Description
Highway Kid Car Seat Organizer
Transform your car into an organized haven with the Highway Kid Car Seat Organizer. A must-have accessory for families on the go, it's designed to keep your backseat tidy during family trips.
Say Goodbye to Stress
Your Key to Smooth Family Trips
Travel Essentials in One Place
Conveniently store drinks, snacks, wet wipes, hand sanitizers, books, and more within arm's reach.
Easy to Clean
Effortlessly remove dirt, liquids, and dust with a damp cloth or wet wipe, keeping your car spotless.
Doubles as a Kick Mat
A bottom layer softens baby kicks and safeguards car seats from dirt, scratches, and scuffs.
Unique Design
Crafted from soft PU leather with an appealing geometric pattern, it complements your car's interior while enhancing your travel comfort.
Keep Kids Entertained
Keep toys, tablets, books, coloring pages, board games, and more in your Owleys organizer, ensuring kids stay engaged on every journey.
Simplify Your Ride
Make your kids happy while keeping your car interior impeccably clean with Owleys.
One-Size-Fits-All
This organizer is compatible with all car models, from SUVs to vans, featuring detachable seat headrests. The adjustable attachment straps ensure a perfect fit.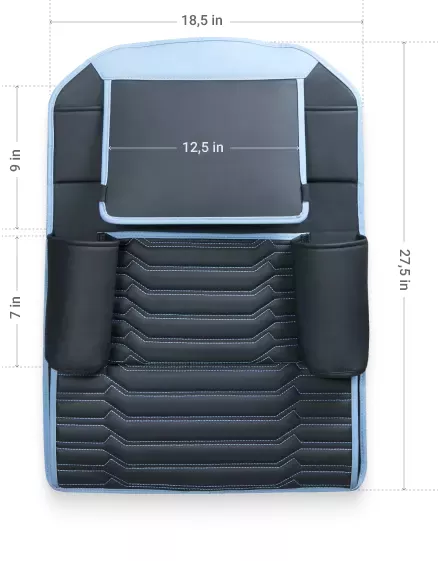 Bid Farewell to the Chaos of Family Road Travel
Ample Pockets
Eight pockets provide room for all your child's travel essentials, from toys to books, plus a touch-friendly tablet pocket for cartoons.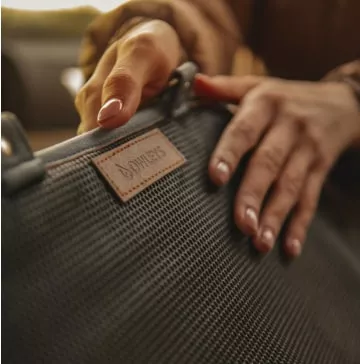 Smart & Secure Design
Metal hooks and a non-slip bottom keep the organizer securely in place. Installation is a breeze and takes less than a minute.
High-Quality Materials
Crafted from vegan and non-toxic materials, including durable, easy-to-clean PU leather and a waterproof baby-safe TPU tablet pocket.