Security Camera – Secure Your Home with 32G Panoramic Security Bulb Camera
Experience discreet home security with our Panoramic Security Bulb Camera. Monitor your space remotely with ease, all while enjoying two-way communication and secure storage options.
Smart Security in Disguise
Monitor your home, office, or personal space discreetly with our Panoramic Security Bulb Camera. It blends seamlessly into any standard E27 lamp or lighting fixture. This innovative bulb features a fisheye lens, a speaker, a microphone, and a motion sensor, all while providing LED lighting. Your all-in-one security solution is here.
Connected for Your Peace of Mind
Our bulb connects effortlessly to your WiFi network, making remote monitoring a breeze. Download our app on iOS or Android to keep an eye on your space anytime, anywhere. With a 360-degree fisheye lens, five camera modes, and 25 frames per second recording, you'll have complete control over your security.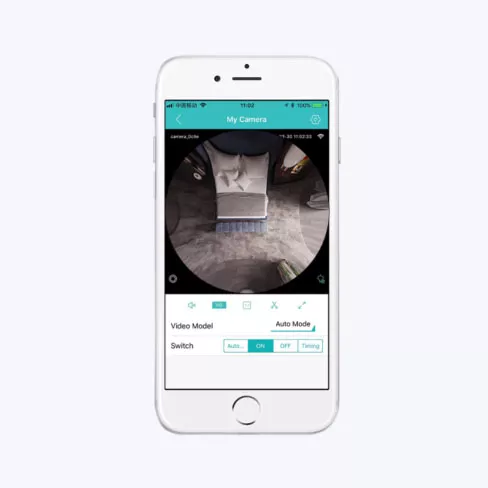 360-Degree Vigilance
Keep an eye on every corner of your home or office with our fisheye lens. Choose from various viewing angles and even split-screen options. Whether you need a living room cam, nanny cam, or office security, our compact camera has you covered.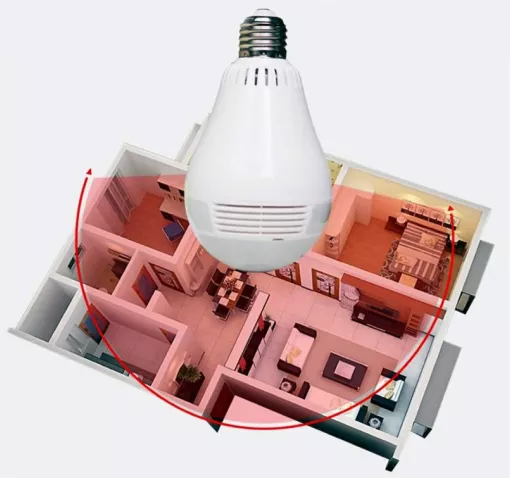 Panoramic Security Bulb Camera
Ample Video Storage
Our bulb supports 32GB, 64GB, or 128GB TF cards. This purchase includes a 32GB card for your convenience.
Easy Video Access
With a TF card inserted, access archived videos through the bulb's app at any time, from anywhere.
Secure and Interactive
Enjoy two-way communication with the built-in speaker and microphone. Engage with your space remotely and enhance your security. Your privacy is our priority with end-to-end encryption.
Simple Installation
Our Toothbrush Holder With UV Sterilizer includes a 3M heavy-duty adhesive pad for easy, tool-free installation on any wall.
10 reviews for
Security Camera – Secure Your Home with 32G Panoramic Security Bulb Camera

Security Camera – Secure Your Home with 32G Panoramic Security Bulb Camera