Description
Elevate Your Home Decor with the White Hydrangea LED Bulb
Designed to enhance the natural beauty of your living space, this LED bulb pairs perfectly with various lamp holders or stands, making it a must-have for those who appreciate exquisite design in their homes.
Discover the Hydrangea LED Bulb
A Unique Art Fixture Lamp
Exceptional Longevity
With a remarkable working life of over 100,000 hours, this Hydrangea LED bulb promises enduring radiance for years to come.
Incomparable Uniqueness
Crafted using three distinct techniques, each E.P. Light bulb is a one-of-a-kind masterpiece, boasting individuality in every detail.
Built to Last
Fashioned from the highest quality resin, sourced exclusively from Burma, these bulbs are exceptionally durable, capable of withstanding accidental drops without shattering.
Technical Specifications
Measuring 5.7″ x 2.5 inches and weighing just 0.5lb, this Hydrangea LED bulb features a 95 ~ 240 v input and an E27-E26 screw mouth.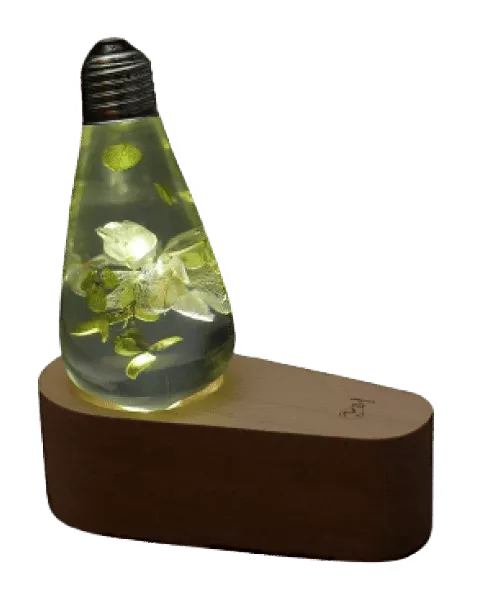 Meaningful Illumination
As an environmentally conscious creative team, we are dedicated to promoting environmental protection through our LED light bulbs. Join us in safeguarding marine life, wildlife, and our precious forests.
Embrace the Uniqueness
Please note that each bulb is a unique work of art, with random and distinctive colors and paint curves inside. Embrace the individuality, as every bulb we create tells its own story.
Do You Love White Hydrangeas?
Transform Your Surroundings
Our LED bulbs will elevate any space in your home, whether it's at the center of your workbench, by your bedside, on your balcony, in the backyard, or gracing your living room, dining room, or office. Create a captivating ambiance that exceeds your expectations. This ambient night light makes a perfect gift for anyone, anytime. Please note, the base is not included.
About EP Design Lab
The inspiration behind E.P. Light was born when we noticed that light bulbs are so prevalent in our work and home lives. So we asked ourselves how we can infuse beauty into these spaces. Thanks to the strong creative influences of Jackson Pollock and Thomas Edison, we created E.P. Light — environmentally-friendly, hand-made works of art, with LED lights, bringing beauty into every space.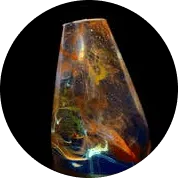 Designed In
San Jose, California