Description
Unleash Your Creativity with a Touch of Nature
Display Greenery Anywhere
Where there's a magnetized surface, there's a canvas for your floral creations. Our Smart Magnet Cube Vase Trio offers three space-saving, aesthetically pleasing vases that open up endless possibilities for home decor.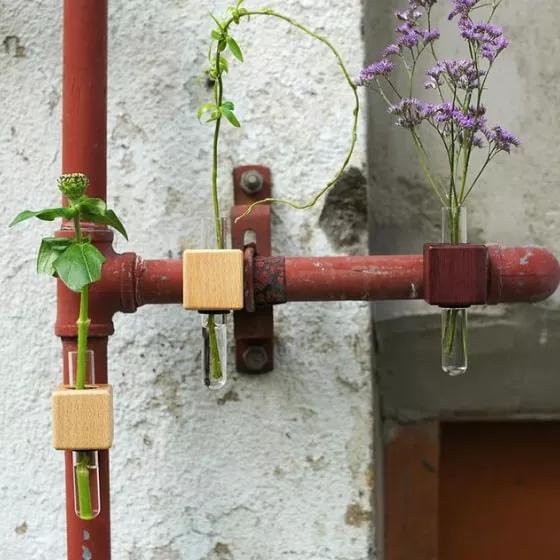 Designed by Nature
for Displaying Nature
Effortless Greenery Display
Simple Attachment and Secure Hold
Each cube boasts built-in magnets, ensuring a secure grip on fridges, nails, or pipes, allowing you to create instant plant displays without the need for screws or drills.
Sleek and Slim Design
Every cube includes a 6-inch-tall glass vial to cradle your hand-picked flowers or small plant. The wood used is 100% natural and free from chemicals.
Charm Everywhere You Go
Whether it's your cubicle walls, breakroom fridge, or bathroom mirror at home, these cube vases offer endless possibilities for instant and stylish decor.
The Perfect Gift
Ideal for everyone, from moms to managers and friends, this trio of magnetized decor cubes boasts a cool and contemporary look that will be adored by all.
Modern Aesthetics Meets Nature
The FUNNYFISH brand seamlessly combines culture and nature to create modern designs that are both durable and eco-sustainable. Our products are designed with the mission to inspire better everyday living and bring a playful touch to your space.