Moisturizing Balm – Power-Packed Daily Hydration Solution
Rejuvenate your appearance with this natural ingredient-based moisturizer. Confidence in every application.
Added to wishlist
Removed from wishlist
0
SKU:

27258
Categories: Body Care, Health & Beauty, Xclusive Collection
Tags: Hydrating Cream, Hydration, Hydration Moisturizing Balm, Men's Skincare, Men's Skincare Moisturizing Balm, Moisturizer, Moisturizing Balm, Moisturizing Balms, Premium Grooming, Premium Grooming Moisturizing Balm, Skin Balm, Ultra-Hydrating Moisturizing Balm Moisturizing Balm
Gentlemen, Let's Up Your Skin Game
(Starting with Your Skin)
Hello, gentlemen! A well-groomed face is your best presentation card. Introducing the Lumin Ultra-Hydrating Moisturizing Balm, your ultimate defense against dryness and dullness. Infused with rejuvenating ingredients like meadowfoam seed oil and apple extract, it not only balances oil production but also combats signs of aging and sun damage. Reclaim your best look.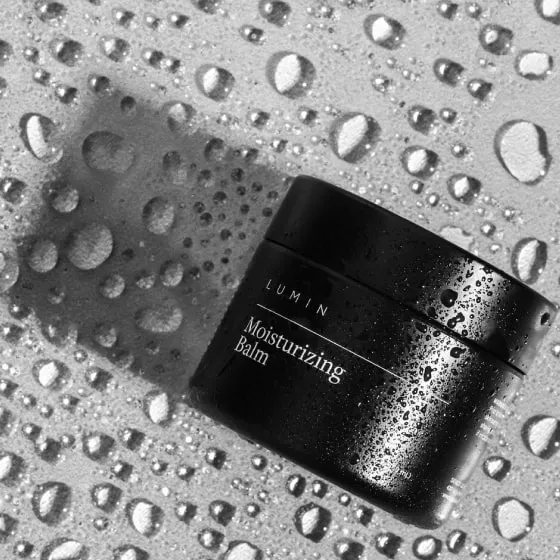 Nourish Your Skin for a Healthy, Smooth Appearance
Infused with Nature's Best
Power-Packed Ingredients
Experience the revitalizing blend of meadowfoam seed oil, apple extract, and ginger extract, working harmoniously to protect, rejuvenate, and moisturize your skin.
Daily Care, Anytime Relief
Make it a nightly ritual for a smooth, well-moisturized complexion. You can also target dry areas whenever you need quick relief from dryness.
Multitasking Marvel
Not just for your face, our Ultra-Hydrating Moisturizing Balm is versatile enough to use on your hands, elbows, or feet, providing a one-stop solution for all your hydration needs.
Essential in Your Daily Regimen
Incorporate our balm into your daily skincare routine. Apply it as the final step after cleansing, toning, and using serums (and before your morning sunscreen).
Premium Grooming, Exclusively for Men
At Lumin, we take pride in our commitment to using only the finest ingredients that truly make a difference. Elevate your everyday with the Lumin range of skincare and haircare essentials for a more confident you.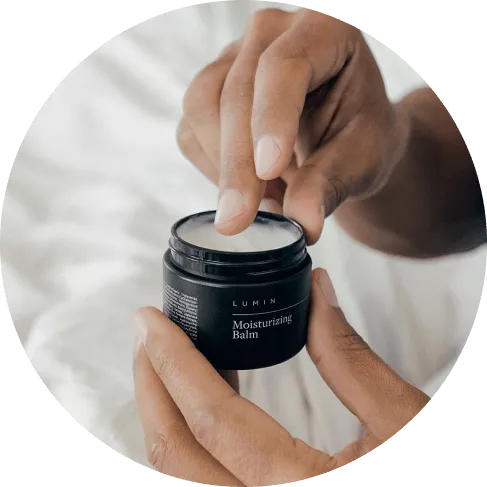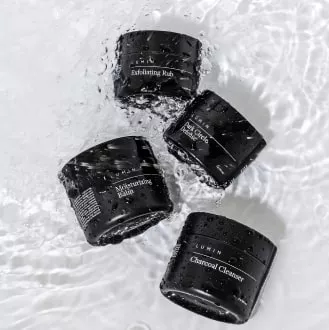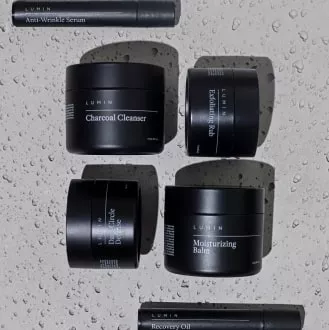 Specification:
Moisturizing Balm – Power-Packed Daily Hydration Solution
You may also like…

Moisturizing Balm – Power-Packed Daily Hydration Solution