Description
Skulls: A Symbol of Versatility
An Accessory for the Fearless Fashionista
Skulls have myriad interpretations – they can symbolize death, potential danger, wisdom, or courage, as seen in pirate lore. Whether you embrace these beliefs or simply appreciate their aesthetic, these earrings are a fantastic find.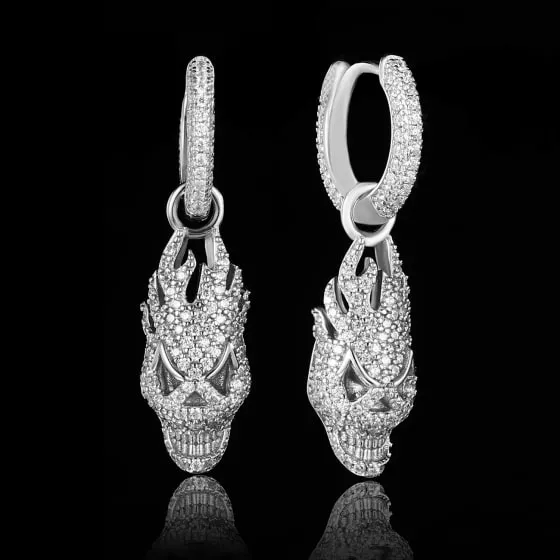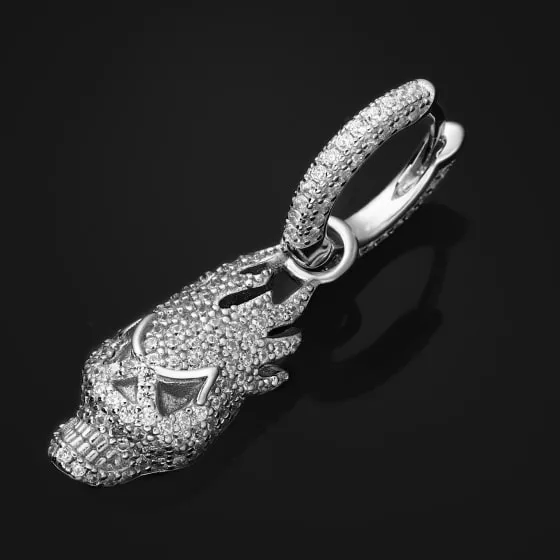 For Those Who Want to Stand Out
Earrings that Demand Attention
Crafted from Premium Materials
These earrings are made from durable brass and zirconia, ensuring they withstand the test of time and resist external wear and tear.
Perfect Petite Size
Measuring just 0.78 inches, these earrings strike a balance between edgy and petite, making them an eye-catching yet charming accessory.
Easy Care Instructions
To keep these earrings looking their best, wash them in warm, soapy water, then gently wipe them with a soft cloth. Ensure they are thoroughly dry before storing.
Versatile Style
These earrings are anything but ordinary! They're designed to capture attention, making you the center of attraction. Pair them with edgy outfits or mix them with more understated looks – they'll shine brightly either way.
Skulls: Nature's Sculpture
Add a touch of boldness to your jewelry collection with these striking skull earrings. They'll ensure you're never in the shadows – bright, attention-grabbing, and slightly provocative, they're the spicy accessory every fashionista needs.