Description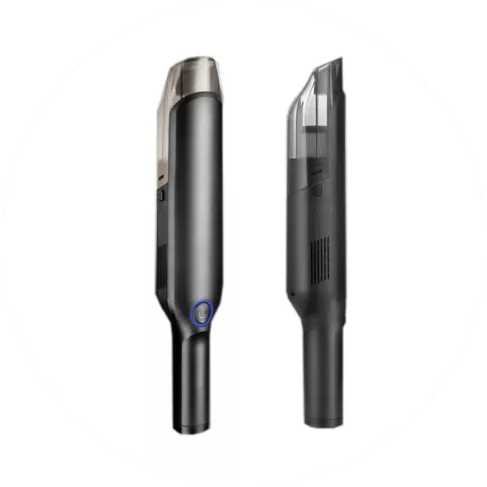 Powerful 4000PA Cyclonic Suction, Packed in a Compact Size
Don't hassle with oversized household vacuums for your vehicle. Our Cordless Compact Car Vacuum Cleaner, measuring a mere 14.88 inches in length and weighing only 1.45 pounds, brings together robust performance and portability. No more struggles with dragging heavy machines for car detailing; the solution is right here in your car.
High Performance, Compact Package
Featuring a washable HEPA filter and a spacious 600ML dust cup, our compact cleaner effortlessly tackles dust, crumbs, pet hair, and allergens, delivering meticulous cleaning. The washable HEPA filter, often found in larger vacuums, minimizes the risk of debris recirculation during vacuuming. Simply wash and reuse the filter, ensuring lasting performance.
Cordless Convenience
Our Cordless Compact Car Vacuum Cleaner is designed for hassle-free, cordless operation. The included micro USB charging cable ensures cord-free usage, allowing you to maintain your car's cleanliness with ease.
Exceptional Power for Outstanding Cleaning
Despite its compact size, our vacuum boasts a potent 60W power turbine motor, delivering stable, robust 4000PA cyclonic suction for thorough cleaning. Say goodbye to crumbs, dust, and dirt as this efficient device works its magic. Moreover, it operates at a relatively low noise level (70-75dB), ensuring a quieter cleaning experience. The built-in power-level indicator uses red and blue lights to keep you informed about the device's charging status, ensuring you're always ready for action.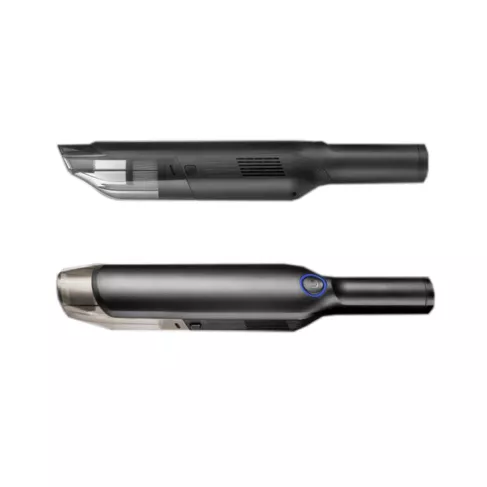 Quick Recharge in Just Four Hours
Equipped with two 2000 mAh high-capacity lithium-ion batteries, the Cordless Compact Car Vacuum Cleaner reaches full power within three to four hours, ensuring minimal downtime and maximum efficiency.
Dual Cleaning Modes
Our vacuum offers two cleaning modes: a standard mode with a 20-minute runtime and an enhanced mode with a 15-minute runtime. Please note that each full charge supports a single cycle of use in either mode.
Versatile Cleaning, Anywhere You Need It
The Cordless Compact Car Vacuum Cleaner is not limited to your car. Take advantage of its portability for small-scale cleaning tasks at home or the office. Use it to maintain your sofas, seating areas, or work desk. Please note that this vacuum is not suitable for heavy-duty cleaning of large carpets or extensive flooring.