Description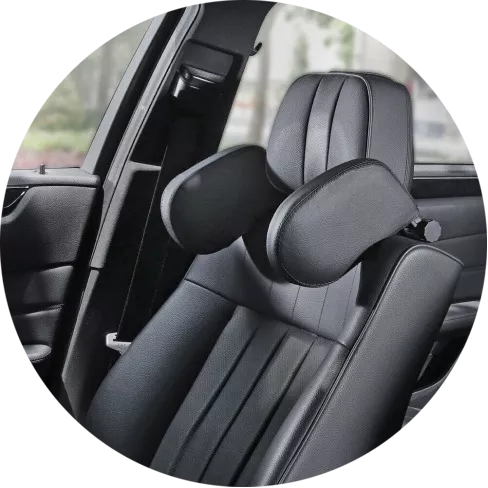 Experience Comfortable Rest in Your Car
We've all had those uncomfortable car naps that leave us with a sore neck. Say goodbye to neck pain with our Car Seat Headrest Pillow, designed to provide full support for a restful nap on the road.
Our headrest stands out with its side-support pillows designed vertically to catch your head if it tilts to the left or right while you nap. The soft yet thick memory foam ensures your neck remains comfortably upright, free from strain.
Universal Compatibility
Our headrest, in classic black, blends seamlessly with most vehicle interiors. It fits perfectly as long as your headrest poles are at least 3.75 inches apart. Crafted from sturdy ABS plastic and cushioned with memory foam, it ensures durability and comfort.
Fully Adjustable Design
Customize your comfort with telescopic support, allowing you to adjust the headrest's angle, height, and rotation of side pillows up to 180 degrees. It accommodates passengers of all heights, from children to adults, ensuring luxurious comfort and support.
Ready to Enhance Your Car Seat Comfort?
Step 1
Choose from one of our two pairs of rubber holders (10 mm and 12 mm) to find the best fit for your headrest pole.
Step 2
Connect the left and right-side brackets to form one rod and secure them onto your rubber holders.
Step 3
Install the left and right pillows onto the rod and tighten the screw caps on both ends.
Step 4
Ensure that the distance between both attached brackets of the rod is within 1.18 inches (3 cm) for a snug fit.
Say Goodbye to Neck Strain
A sore neck from uncomfortable sleeping positions can ruin your journey. Our Car Seat Headrest Pillow offers essential support to keep your head and neck in the right position, ensuring a comfortable nap without knocking your head against the car door on turns and twists.