The importance leisure travel vans hold in today's time is impeccable, as has brought about a completely different way for people to go on road trips. A very loyal following is drawn from people which are passionate about the RV experience to these motor homes.
As a result of increasing demand each year, a vast variety of models floods the market every year, trying to fulfill each and every need for the passengers. With some companies consistently releasing new models each year. As a result of the number of models to choose from, it can be overwhelming to pick one out of the lot.
If you have never invested in a leisure travel van before, some of the terms and models might be confusing for you, but not to worry, we will brief you with everything you need to know to get started.
Firstly you should know all the different types of motorhomes options to choose from before choosing a specific brand. There are three main categories under which all RV vans fall.
Class A Motorhome
Class A motorhomes are built upon very strong and heavy-duty frames which are usually built from either a commercial truck chassis or a commercial bus chassis thus this is a class of RV's that resembles a touring bus.
It is the largest kind of vehicle out of all the three types. This type of leisure travel van is equipped with almost all the things which you could find inside a home. These come with utilities like washing machines and dishwashers. Due to their immense size and sheer usefulness in the campground, they have been named the 'King of the Campgrounds'.
Due to their size, they can also be harder to drive as they could be as big as a school bus on a few occasions. This is the reason why they are not recommended for first-time buyers. Veteran campers can exercise this option if they are confident that they can handle it while it's on the road.
Class A motorhomes are also notorious for having the worst fuel economy out of all the classes, however, they cover up for that with the level of luxury and amenities which they provide.
Class B Motorhome
Class B motor homes are smaller than the RVs which fall under Class A motorhomes. This reduction in size although means there would be lesser room inside the van, but is still equipped with all the utilities which would be needed by you on your travels.
These motorhomes can be summed by as streamlined, compact, and ready to roll. These also overshadow Class C motorhomes when it comes to fuel efficiency. Luxurious amenities are offered by a majority of Class B motorhomes which include kitchens, beds galley, and also restrooms.
These vehicles could also be used as your everyday ride as they are not huge. Almost all the models have tried to creatively make use of every square inch which is provided to them by the vehicle. These motorhomes are particularly convenient when traveling through narrow roads or streets which are congested.
These are especially suited to first-time RV drivers as they are simple to maneuver and park. These can also fit inside your everyday garage which makes them easily storable and also helps you to keep it secure.
Class B motorhomes are an excellent choice for you if you are planning to go traveling or camping with your kids as the vehicle would run conveniences like the refrigerator and restroom even while the motorhome is moving. Due to its popular demand, the chassis and the engine of the vehicle can easily be serviced at automotive dealerships.
Class C Motorhome
Class C motorhomes are built using a cabin chassis. They can easily be identified due to their over-cab sleeping area. Owing to the unique location of the sleeping area, up to 8 people can live in one Class C motorhome.
A very useful feature which the Class C motorhomes possess is the ability to tow cars, which means when you are in the mood to visit and explore a city or a nearby site, you can leave the motorhome packed while you travel in your car, this greatly enhances the tourist experience which so many people are aspiring to achieve when they go on a trip, without having to worry about driving a big vehicle everywhere you go.
The fuel economy of Class C is ranging somewhere between that of Class A and Class B, which would slightly change depending on which model you would be opting for.
It is particularly suited for bigger families which do want a tow car in order to adjust everyone.
Why are Leisure Travel Vans so popular?
The popularity of leisure travel vans increased, as more and more people started to enjoy camping and the development of efficient road systems. Class B motorhomes benefitted the most from this increase in camping as they are small.
The Class B motorhomes also have a clear size advantage over the Class A and Class C and as a result, are easier to drive on the road, thus they are the best kind of leisure travel van if you are looking to use it for camping and even your daily commute.
The markets for these motorhomes are mostly a bit crowded which makes a statement about their popularity. This, however, can be a disadvantage for someone who is new to this market and thus could not spot the differences between the build qualities of different materials.
The following things must be checked before making a purchase in order to ensure that you buy the best quality of the product.
The Engine
Most leisure travel vans use engines that are powered by gasoline, which can be very useful at times and also give the ability to immediately accelerate, this feature could be useful when you want to pass someone whilst driving on the highway.
Many popular Class B motorhomes, however, make use of diesel engines which leads them to have a larger quantity of torque and mostly gives them superior fuel efficiency.
Slide-Out
This is another important feature that is used when comparing different motorhome models. Some leisure travel vans would provide you with a power-retractable slide-out section, which can be very handy at times. This doesn't only allow you to fully utilize all the interior space when you would be setting up camp, it would also allow the camper to easily drive on the road.
These types of motorhomes need to bear the extra weight to use that feature which can affect the fuel efficiency of your vehicle
The Chassis
Most of the motorhomes which fall under Class B are made using the chassis of transit vans or panel van frames. A majority of RV manufacturers are likely to stick with one kind of chassis in all of their popular models.
This does allow the manufacturers to focus their energies on other aspects of the vehicle like space utilization and fuel efficiency, however, the fundamentals would continue to remain the same for almost all of the models a particular manufacturer produces.
Is it Serviced and Inspected?
It is very important to check if your vehicle is inspected and serviced, even if you are buying it straight from the factory. This practice is especially important if you are buying a leisure travel one from another owner.
It is always necessary to remember that it is better to be sure that your vehicle is roadworthy, rather than finding the answer to that the hard way, hundreds of kilometers away from your home.
Try Renting
Finally, it is imperative to know what your ride feels like on the road and what better way than by actually testing it on there. This practice can easily help you identify if the particular model fits your needs or not.
When you have picked a particular travel van, before purchasing it, try to find a dealership that is renting out that exact model and take it for a spin. This practice helps you completely test all the utilities which are present in the RV as compared to a normal drive test which most dealerships have to offer.
Reputation
Many RV manufacturers have a good reputation for delivering a quality product every year, releasing quality designs to fit every need of the consumers. Having said that, there also exist the contrary, manufacturers which are notorious for supplying cheap and inconsistent models, it is important to avoid the latter and we would help you determine how to do that.
Here are the 8 Best Travel Leisure Vans
Winnebago Industries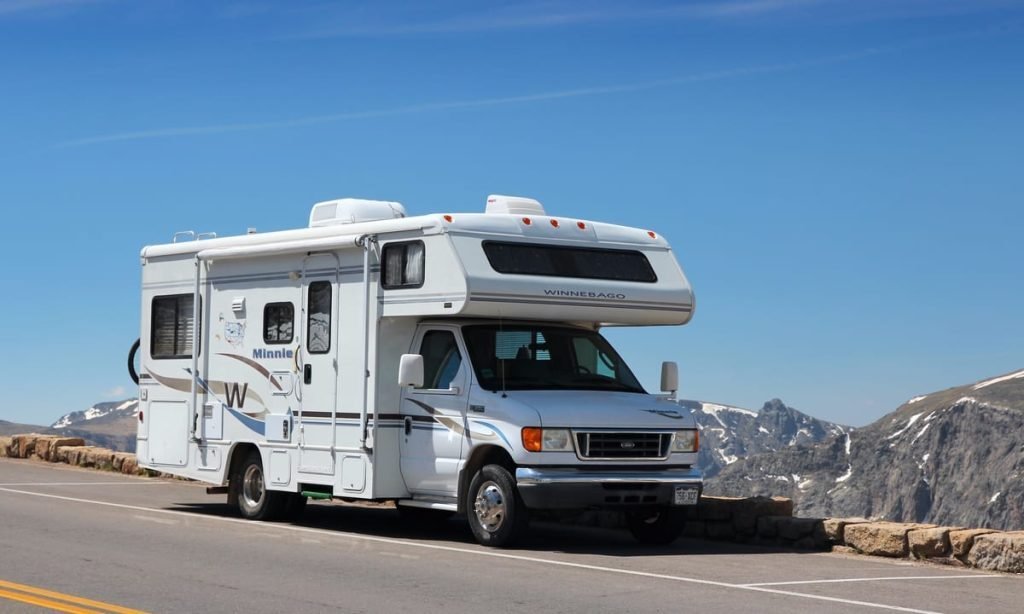 Founded in the late 1950s and has made several subsidiary companies, Winnebago Industries has definitely made earned its place in this list. They made their mark in the market by using the motorhome niche which began in the early 1980s, by selling quality vehicles that were comfortably affordable by families.
After creating a consistent following which was powered by smart social media awareness and presence via interacting with the consumers, Winnebago is a brand that can seldom be ignored whilst you are looking to purchase an RV. They are also known for providing one of the best qualities of customer service in the market.
Mostly the motorhomes produced by Winnebago Industries feature the Ram ProMaster chassis or the Mercedes-Benz Sprinter chassis, these two have a history with many models released by Winnebago. Both of these chassis are known to be strong as well as durable.
Furthermore, Winnebago has a mix of gasoline-powered and diesel-powered engines in their lineup. However, the newer models made by Winnebago make more use of diesel engines to maximize performance and torque while also slightly affecting the fuel economy.
Some of the most popular models produced by Winnebago include the gasoline-powered Travato and the Solis, if you are looking for diesel engines, the most popular models by Winnebago were the Era and the Boldt.
Airstream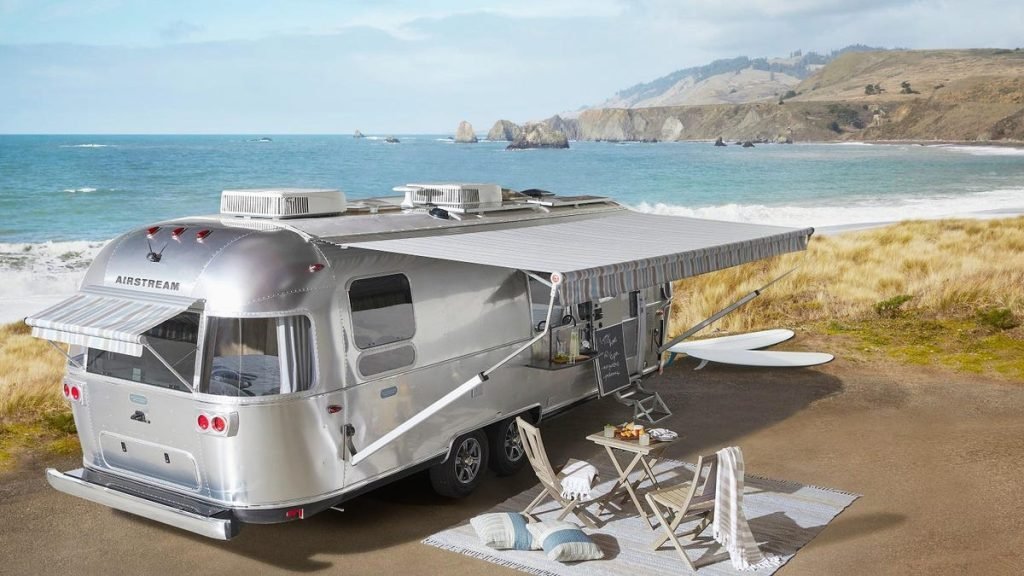 In the 1950s, Airstream made name for itself due to its award-winning lineup which was filled with amazing travel trailers. Their popularity did not stop there, as over the years they have maintained their integrity by staying true to their core concepts, while also exploring new opportunities to increase their overall presence and market cap.
One of those opportunities had been the secret development of high-end Class B motorhomes. Airstream partnered with Mercedes-Benz for their engine, chassis, and transmission.
This ensured customers that in addition to getting a quality-engineered ride, they were also getting a vehicle that was easy to drive on the open roads, which further added to their popularity.
Due to similarities in all the different products which were used in the making of these vehicles, getting spare parts or getting it fixed in general had been fairly easy.
The most popular motorhomes to come out of Airstream have been the Airstream Atlas and the Airstream Interstate. They have a maximum towing capacity of up to 5,000-pounds, which satisfies the requirements of most of the campers as this is enough power to tow a boat with you with relative ease.
Leisure Travel Vans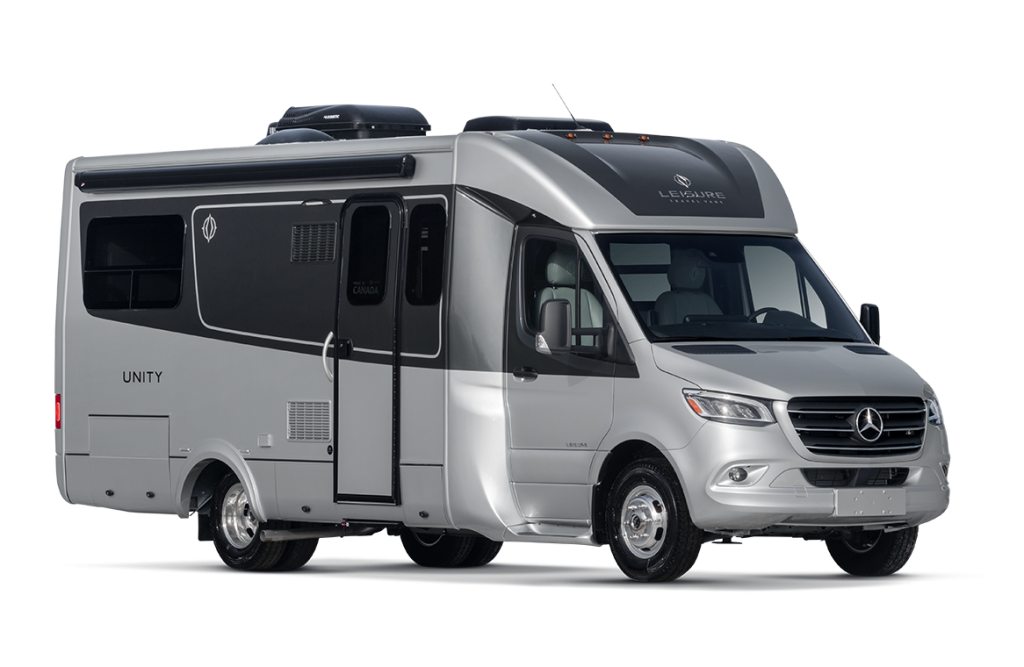 Leaning heavily on the well-tested Chassis by Mercedes Benz for cargo vans, these manufacturers gained a reputation for safety and durability. This also helped it gain very comfortable handling when driving out on the open road. They produce models which use both gasoline and diesel engines, giving the customers the choice best suited to their needs.
These manufacturers are relatively new to the market, however, they make up for their overdue arrival by providing consistent quality in their vehicles. They are known for putting a great deal of focus to perfect all the little details in the RV, (which are sometimes overlooked by some manufacturers) to give the passengers the highest quality of experience on their journeys.
One of their main selling points is the creative utilization of space in their vehicles as well as providing a great deal of functionality to the passengers. This led them to build a strong following to rival their competitors.
Many motorhome enthusiasts are attracted to The Unity and The Wonder by Leisure Travel Vans. The Wonder is seen as an entry-level model which could be bought at around $120,000. The vehicle is available in four-floor plans and it measures about 25-feet long.
Regency RV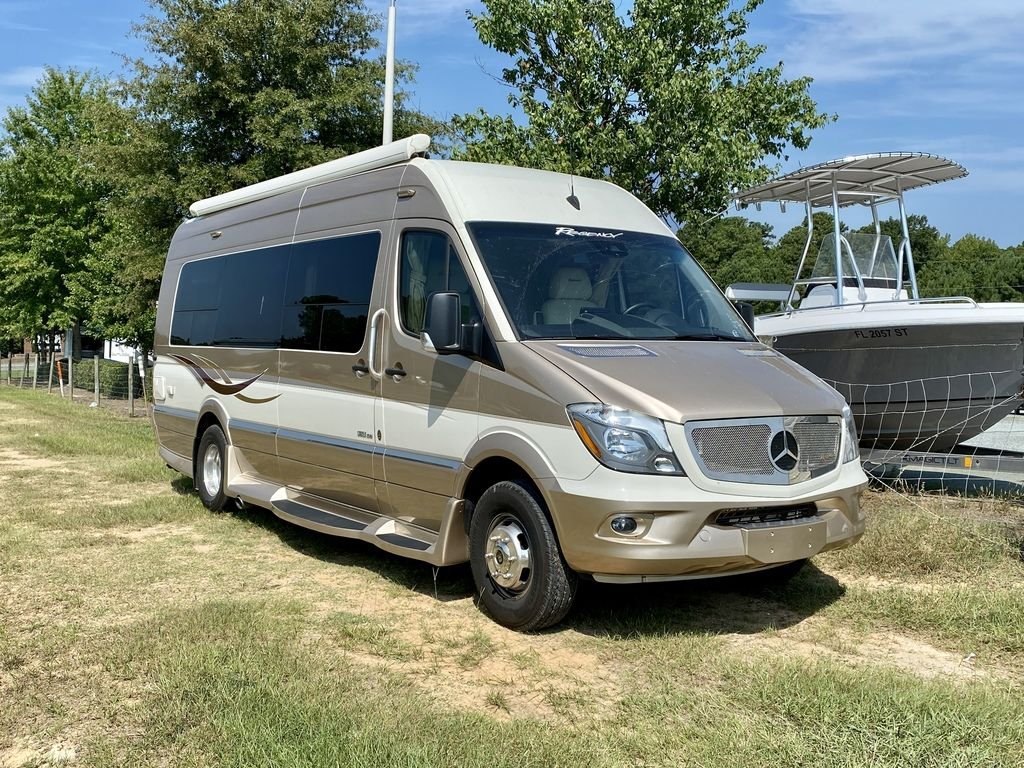 Hailing out of Elkhart Indiana, Regency is famous for releasing a fresh lineup every year for RVs. Their selling point is the ability that the customers have to customize their RV specifically to meet their requirements.
Heavy-duty RAM ProMaster chassis as well as the Mercedes Benz Sprinter chassis are mostly used in their RVs. They also provide customers with options to choose from like gasoline or a diesel engine.
The concept of minimalism is greatly followed at Regency RVs and it could be observed better by viewing the interior of their RVs, however, they combine that touch of minimalism with luxury features and surreally enhance the experience of the passengers.
The baseline costs of Regency begin around $100,000 and greatly change depending upon which model and customizable features you are opting for.
The most popular Class B motorhomes which have been released by Regency are built different kinds of chassis which greatly sets them apart, however, both of them still are equally good in their performance and overall quality.
Built upon the RAM ProMaster chassis is the 20 feet and 11 inches long Regency National Traveler, which is powered by a 3.6L V6 gasoline engine with a whole lot of acceleration. This model is available in floor plans with either a queen bed or a murphy bed.
Constructed on a Mercedes Benz Chassis, a different approach is taken by the Regency Ultra, which is 25 feet and 1 inch long. It is packing a powerful diesel engine which allows it to easily two up to 6,000 pounds.
Coachmen RV
A loyal following has been encompassed by Coachmen and in the process of doing so, they have also won several awards for their amazing models. The primary focus of Coachmen is the Pro Master 3500 and the Mercedes Benz Chassis, they also provide options between a diesel and gasoline engine.
They pride themselves in the level of comfort which they provide as well as offer customizable features to their customers, which helps them create the machine of their dreams.
The most popular vehicle by Coachmen is said to be the Galleria, however, they have received praise because of their new updated Nova which even won the RV News's 2021 Best Show. Built completely around the RAM ProMaster 3500 chassis, the Nova is available in two-floor plans which are namely, 20 C and 20 RB.
The Storyteller Overland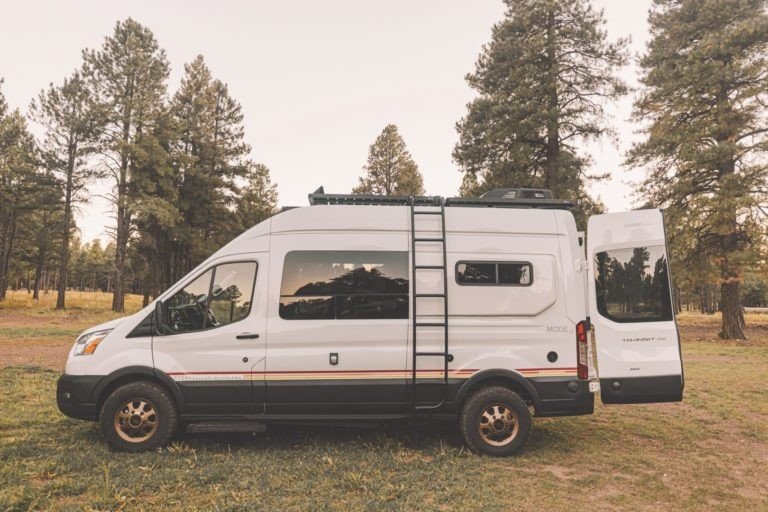 Manufactured in a facility situated in Birmingham, Alabama, the popularity of the Storyteller Overland has been growing steadily since 2016. They are specially created for endurance, which allows families to camp outside the RV Park and make everlasting memories. They aspire to increase the rugged dependability of their RVs with every new model.
The engineers at Storyteller Overload built RVs which are 4×4 capable drive trains with a built-in Volta Power System Generator, which has a pair of automotive M-Power Lithium-ion batteries.
Storyteller Overland has many high-selling RVs, the most popular of them are the Stealth MODE and the Beast Mode. Both of these RVs have built-in heavy-duty drive trains which give them an outstanding off-road experience relative to their competitors. Both of those models have been built upon the Sprinter Chassis and pack a 3.0L V6 Diesel Engine.
That's not all these RVs are capable of! Each of them has a maximum towing capacity of 5,000 pounds. Storyteller Overboard also gives a range of customizable features to match the needs of different users. These include things like a solar panel and fresh and wastewater storage tanks.